Business Incorporation Services
Incorporate your Business in Canada
Federal Business Incorporation | Ontario Business Incorporation
Our Innovation Hub by Maroof HS provides business incorporation services in the province of Ontario, Canada. Whether you are looking for federal business incorporation or a provincial corporation, we are here to help you. 
Incorporate your business in Canada
If you have a business presence across Canada, you may need to incorporate it. For one, your business becomes a separate entity, one distinct from you. That, in turn, has several advantages. You can save taxes, protect your personal assets from business liabilities  You can also sue other businesses in case of infringement, or have other businesses sue yours – without personal liability. 
However, not all businesses are the same. Wondering what's right for you?
We can help you find the right business structure for you. Take advantage of our free consultancy services. We can help address all your queries – so that you are on the path that's best for you. 
Federal Business Incorporation
As a Federal Canadian business, you can register with any Canadian province and do your business anywhere in Canada.
Unlike provincial incorporation, which is only ideal if you are looking to do business within the province's borders, Federal Incorporation opens up many possibilities. Plus, it's easier than you think too. It's what we recommend if you have international customers or those looking to expand across Canada.
Federal filing can be done for a low fee, and the process is faster than the provincial counterpart.
For federal incorporation of your establishment, you will need a NUANS report. For that, name selection is an important step. To get your name approved, make sure it abides by the name selection criteria put forward by Corporations Canada. The approval comes with name protection across all Canadian provinces and territories – which is next to trademark protection.
If you do not have a corporate name, you can have a number as your corporation name by registering to be a numbered corporation. With this option, you are still free to have multiple operating names.
There is a misconception that federal corporations are expensive. Well, that depends on your province. For example, if you incorporate a business in Ontario, a federal corporation results in a lower article filing and service fee as compared to Ontario, with a quicker turn-around. As a federal corporation, you will have to pay a fee of $20 and file for annual returns. There is no tax advantage of one corporation over another!
Operation in certain provinces requires extra-provincial registration. Filing for extra-provincial registration will be done as a part of the process with the concerned provinces. For extra-provincial registration in Ontario, you will not incur any extra cost for registration.
Why you should let us incorporate?
We make the entire process transparent. Don't be confused anymore. We will help you to:
Get incorporated federally quickly
Extra-provincial registration with Ontario
Prepare professional documents and corporate minutes (not legal advice) to ensure full compliance
All applicable program accounts with CRA such as Income tax, HST/GST, Payroll or import/export
A 30-minute free tax consultancy to help you get started
Great customer service – with you when you need it!
Ontario Business Incorporation
There are two kinds of incorporation available- Provincial Incorporation and Federal Corporation. If you own a business that is focused on one province and you do not plan on expanding it beyond the province, you can opt for provincial incorporation. For a business that is looking to operate across different provinces, then Federal Corporation is recommended.
The process of incorporation is similar for all provinces, but each province has its own regulations. The regulations vary in aspects such as registered office, the composition of the board of directors, or residency status of directors.
For incorporation within the province of Ontario, 25% of directors must be citizens of Canada or permanent residents. Effective July 5, 2021, pursuant to Bill 13 of Ontario, there is no more requirement of resident Canadian director for Ontario Corporations. Additionally, your registered office needs to be in Ontario.
Talk to us for your Ontario Business Incorporation!
What makes us the preferred agent for business incorporation in Ontario? Here is a look.
Customer service that works around your needs
No messing around – we get the job done quickly
We throw in free accounting and tax consultancy for you – we know your business needs to start right!
Worry-free full compliance. We offer well-prepared professional documents and corporate minutes.
Confused? Give us a call and let us help you figure out.
You could get your order delivered from us in as little as one business – that's the average time we take!
Business Name Registration – Ontario
Are you looking to start a business in Ontario? When conducting business in a name other than the legal name, you will have to get your business name registered with the Province. The business name is also referred to as Operating name, trade name, or DBA. You can have any number of business names under your legal name.
Sole Proprietorship
If you're the owner of a business and operate under a business name that is same as your legal name, there is no need to get a business name registered. For sole proprietorship businesses operating under a name different from its legal name, registering the business name is mandatory.
Partnerships
A partnership has a registered firm name, and if partnerships tend to operate under a name different than the legal name, they will have to register for a business name.
Corporations
In the case of corporations with multiple segments and sections that operate under different business names to distinguish between the services offered, business name registration is required. This is because the different business names are not the same as the corporate name. If the corporation is numbered, they usually register separate business names for ease of use.
Where do we Come In?
The business name registration process is quick and simple. You can get started with your new venture in just as little as two hours. Place orders online or via call – we can help you get started, whether it's a sole proprietorship, a partnership, or a corporation.
Ontario Extra-provincial License
If you are a non-Canadian and want to carry out business in the province of Ontario, you need to appoint an Agent for Service. Getting the Extra-provincial corporation license can help you quickstart your business journey.
Ontario Agent of Service
Your agent of service needs to be an adult resident of Ontario and needs to be appointed at the time of registration. Any changes in the role need to be duly reported as well. The position is similar to that of a Registered Agent in the U.S.
Talk to us about your Canadian incorporation needs. We will love to help!
NUANS Name Search Reports
What is NUANS?
When registering for a business in Canada, you need to make sure that you choose a name for your business that hasn't been taken by another company. You can't take a business name that already exists. This is where NUANS comes in. NUANS is a search tool that you can use to find names of existing businesses and corporate establishments.
A name search report is essential for the incorporation process, whether you are going for Federal Incorporation or Provincial Incorporation. Even though the regulations vary from province to province regarding incorporation, you always need a distinct name for your corporation.
There are two options available for a corporation, and one of these is to continue operation as a numbered corporation and later registering an appropriate business name. The other option is to have a named corporation – and for this, you need a NUANS name search report.
We are a member of NUANS and can be easily contacted online, or through email, phone, or mail to place an order for a name search.
NUANS Pre-Searches
Before ordering a name search report, it is better to go for a pre-search provided. This is a cheaper option than going for a Nuans name report and will help you avoid corporate names having exact matches, thus saving expenses.
NUANS Name Reports
We are a member of NUANS Canada. With us, it's easy to generate a NUANS name search report. A name search report is essential for registering your provincial or federal corporation and is valid for 90 days. The order can be placed as a single order, or as a part of the incorporation package.
Name Decision Submission
Corporations Canada does the incorporation process and corporate name registration. It is a strict process with requests taking between 24 and 48 hours. Before applying for incorporation, we do a name decisions submission with Industry Canada. The outcome of this decision affects the process of incorporation. A positive decision speeds up the incorporation process.
In case the decision is negative, we can help you change this with additional information presented to Corporations Canada.
We Look At The Profession Differently
Always perfect! Anything less than that is not acceptable..
Shawn
XNM Creations - Toronto
"Absolutely the best CPA out there. I made over 100 calls before I met them! Maroof is extremely knowledgeable and genuinely wants to help other businesses. He takes time to explain complex things. He is also future-proof, so young entrepreneurs like to easily approach him."
Ned Dimitrov
Cross border tax client
Maroof and his staff are extremely professional, responsive, and thoughtful in preparing our taxes and providing advice throughout the year. I always feel like Maroof pays close attention to our concerns and carefully thinks through the details of our multi-country yearly taxes. I plan on staying with Maroof for a long time.
I considered several firms in USA and Canada to assist me with my entry to Canada. I needed integrity and accuracy. That's when I found Maroof HS. The Maroof HS team delivers professionalism and credibility on USA/Canada personal and corporate tax. Maroof is a thorough, ethical, and competent advisor in complex scenarios. His approach is attentive and patient; ensuring tax and international reporting obligations are filed accurately and timely. I look forward to working with them for years to come!
AJ & Raheel
Car Squad - Toronto
"Very professional and easy to deal with, Maroof was flawless in dealing with and helping us secure our financing for a multi-million dollar automotive operations in GTA. We tried several places, and Maroof was by far the best and easiest to deal with, thanks for all the help, my friend! Looking forward to more future business!"
Daniel Passmore
Passmore Law - California
"Maroof has prepared several financial statements for my clients. He is thorough, accurate, detailed, and attentive. I continue to utilize his services and have never been disappointed."
Gary Rotman
Hew Technologies & SIMPL
"I had been looking for a reliable Chartered accountant, found Maroof. He has proved to be an excellent decision for our both companies. His team handles all our accounting requirements, for both our US and Canadian corporations. His pricing/value has been one of the best I have seen in over 30 years in business working with many people in the accounting and income tax disciplines. Highly recommended!"
Maroof was super helpful and professional. Helped me through a tonne of my business and personal taxes. Answered quickly, answered all my questions, was patient with the process, made the entire thing understandable. I'll be sticking with this guy for all my future tax needs and have already referred him to a few of my friends. Super legit dude, friendly personality.
I spoke to numerous accountants before coming across Maroof. Immediately Maroof was able to identify and provide a solution to a big issue. The issue was my misunderstanding of a complexity. He took his time to explain me it in such a simple way. We were on a huge time crunch and on the verge of being hit with a huge penalty, Maroof provided us with all the reassurance we needed as him and his team did their magic. Not only did we save thousands in penalties but now our taxes situation is fully compliant and good to go for years to come! This firm has changed my mind about the accounting industry forever.
4102-85 Queens Wharf Rd
Toronto ON M5V 0J9 Canada
Start by clicking below and provide little information about you.
You can request an appointment or quick quote using this form.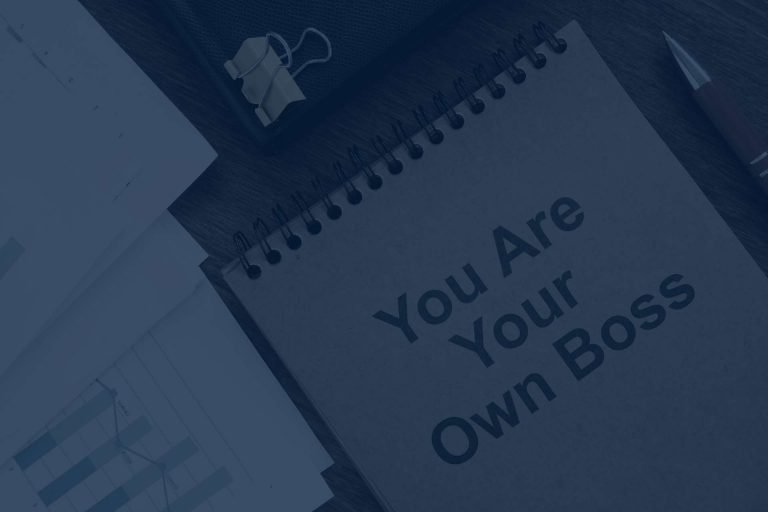 Entrepreneurship & Business
Live life on your own terms! In the age of start-ups and the rise of entrepreneurship, do not be a job seeker, but eke out a job maker! Do not
Read More »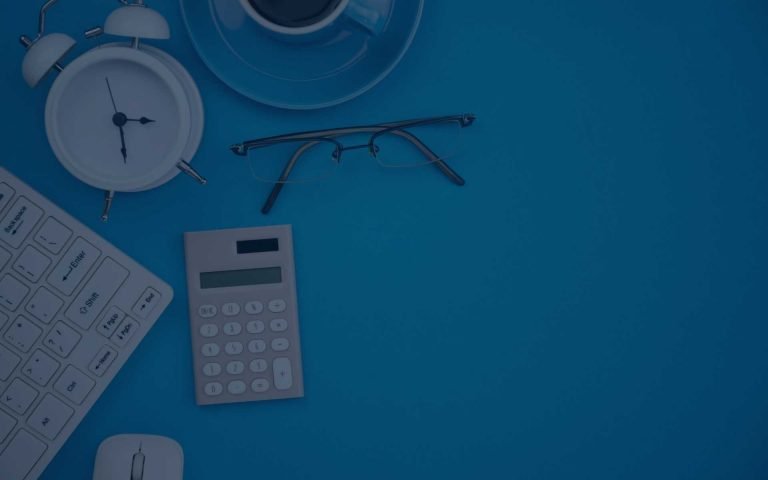 Business Plan
Are you looking forward to new business and sketching up your business plan? Or, are you rethinking your business model? Business plan writing can be tough, especially if you have
Read More »