Professional Accounting Services in Toronto
Toronto's Favorite Accounting Firm
Financial statements, financial projections, and accounting services
ACCOUNTING SERVICES PROVIDED IN CANADA
Please select the appropriate service to go to the relevant service page.
To view all services, including income tax services and business advisory services, please go to the homepage or services home.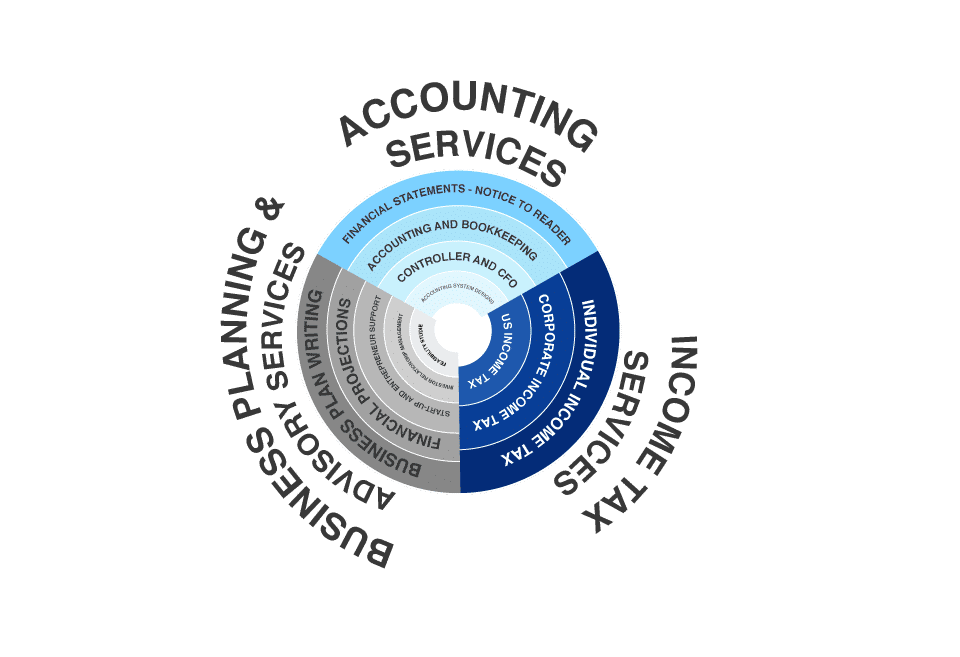 Compilation engagement reports (Notice to Reader) Financial Statements prepared by CPA firm in Ontario and Alberta.

Accounting & Bookkeeping Services, Advanced Financial Reporting, CFO and Controller Services.
We Look At The Profession Differently
Always perfect! Anything less than that is not acceptable..
Shawn
XNM Creations - Toronto
"Absolutely the best CPA out there. I made over 100 calls before I met them! Maroof is extremely knowledgeable and genuinely wants to help other businesses. He takes time to explain complex things. He is also future-proof, so young entrepreneurs like to easily approach him."
AJ & Raheel
Car Squad - Toronto
"Very professional and easy to deal with, Maroof was flawless in dealing with and helping us secure our financing for a multi-million dollar automotive operations in GTA. We tried several places, and Maroof was by far the best and easiest to deal with, thanks for all the help, my friend! Looking forward to more future business!"
Daniel Passmore
Passmore Law - California
"Maroof has prepared several financial statements for my clients. He is thorough, accurate, detailed, and attentive. I continue to utilize his services and have never been disappointed."
Gary Rotman
Hew Technologies & SIMPL
"I had been looking for a reliable Chartered accountant, found Maroof. He has proved to be an excellent decision for our both companies. His team handles all our accounting requirements, for both our US and Canadian corporations. His pricing/value has been one of the best I have seen in over 30 years in business working with many people in the accounting and income tax disciplines. Highly recommended!"
Maroof was super helpful and professional. Helped me through a tonne of my business and personal taxes. Answered quickly, answered all my questions, was patient with the process, made the entire thing understandable. I'll be sticking with this guy for all my future tax needs and have already referred him to a few of my friends. Super legit dude, friendly personality.
Personalized and Well-researched insights
Some of the featured posts

U.S. Income Tax
Please use the below checklists to arrange the information for the preparation of U.S. personal tax returns. Starting information & Filing Status – All the individuals filing U.S. Tax returns
Read More »

Individual Tax - Canada
Please use the below checklists to arrange for your information if you are filing Section 216 tax returns and non-resident individual income tax returns in Canada.  Individual Tax Number (ITN)
Read More »