Maroof HS CPA Professional Corporation provides comprehensive tax services for individuals and businesses in Canada. We are CRA Approved EFILER and a CPA firm registered with CPA Ontario & Alberta in Canada. We also provide Cross border tax services for the United States.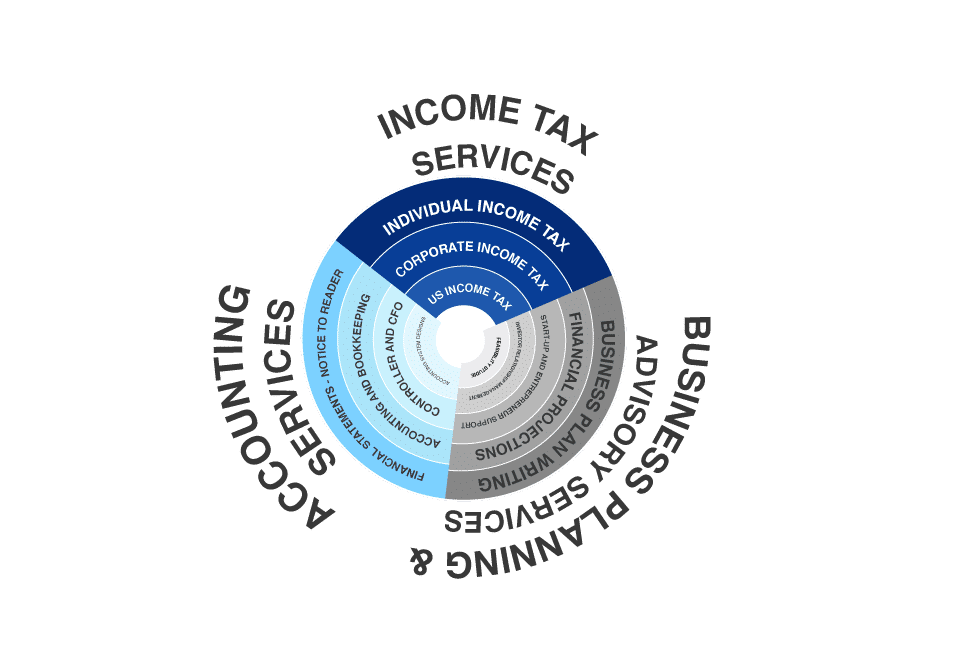 INCOME TAX SERVICES PROVIDED IN CANADA
Please click the appropriate service to go to the relevant service page.

Individual income tax preparation, tax planning, tax advice, voluntary disclosure applications in Canada.

Corporate income tax return preparation services, tax planning, tax advice, voluntary disclosures and appeals in Canada.

U.S. Income tax services for individuals and businesses in Canada. IRS Certifying Acceptance Agents in Canada. Cross Border Tax Issues.
Individual Tax Services in Canada
We offer tax planning and preparation services for individuals for simple to complex tax situations. Our tax preparation and filing include services for self-employed individuals, students, newcomers, non-residents; and individuals having investment income, rental income, foreign income or Non-Resident income.
More details of our individual tax services can be found on our page here.
Corporate Tax Services in Canada
We are a full-service corporate tax service provider for all sizes of businesses. We handle the complete tax compliance process for our clients from corporate tax planning to the filing of annual information returns, HST/GST returns and Income Tax returns.
For more information on our corporate income tax services, please click here.
If you are looking for services other than corporate income tax, please move to home page
US Tax Services in Canada
We provide US tax services in Canada for individuals and businesses with US filing requirements. We are also IRS Acceptance Agent for ITIN and EIN in Canada. 
Please access our US Tax Services in Canada page for more information.
Important disclosures: Maroof HS CPA Professional Corporation is a CPA firm registered with CPA Ontario and Alberta. In the United States or US tax Services in Canada are provided by a US Certified Public Accountant, Maroof H. Sabri. 
"I had been looking for a reliable Chartered accountant, found Maroof. 
He has proved out to be an excellent decision for my both companies.
His team handles all our accounting requirements, for both our US and Canadian corporations.
His pricing/value has been one of the best I have seen in over 30 years in business working with many people in the accounting/bookkeeping disciplines.
Highly recommended!"
Gary Rotmam
Director - Hew Technologies Inc.
Recent Tax Insights, News and Updates
2021 – Individual Income Taxes – Checklist Electronic filing for Individual Income Tax Returns (T1) for the...
2021 Individual Income Tax Rates - Federal Canada 2021 Taxable Income (C$)Tax Rate - Federal less than...
Lifetime Capital Gain Exemption (LCGE), interestingly, as the name indicates, is not an exemption but a deduction! In this...
We provide wide range of income tax, accounting, business advisory and planning services. To learn more about all our services, please visit the below link
Looking for income tax services? Don't hesitate to contact us! Contact us today and let us know how can we help you. We return all our inquiries within 24 hrs!
Access our COVID-19 information centre to get all the latest updates on tax filing deadlines, benefits for individuals and businesses, and how we are helping our clients.