Compilation of Financial Statements
Compilation Engagement Reports (Formerly Notice to Reader Financial Statements)
At Maroof HS CPA Professional Corporation, we perform Compilation of Financial Statements engagements.
Often these statements are known as Notice-to-Reader Financial Statements in Canada. However, effective December 14, 2021, CSRS 4200 now replaces Sec 9200 that previously dealt with Notice to Reader Financial Statements. The CPA firms now issue Compilation Engagement Report instead of Notice to Reader. This is a major change to standardize the practice of issuing financial statements across the industry by establishing clearer standards.
Read: CSRS 4200 Compilation Engagements
We usually prepare these financial statements along with corporate tax returns by taking them up as a compilation engagement. In certain situations, clients need financial statements either for internal management use or as requested by third parties. Compiled financial statements are prepared as per the applicable standards (CSRS 4200).
We prepare financial statements for businesses in both Canada and the United States. In Canada, we can issue financial statements in the provinces of Ontario and Alberta. For the United States, Compilation reports are issued by the individual U.S. CPA (not the firm) and you must let us know the state and the purpose to determine the rules related to practice privilege.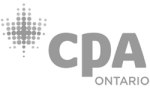 Advanced Financial Reporting
Based on Specific clients' needs, we do offer one-off Advanced financial reporting services to handle occasional transactions OR A periodic support to fill the gap of skill sets of the accounting team .
Some of the areas where we help include:
Preparation of a complete set of Financial Statements
Accounting for Mergers and Acquisitions
Consolidated and Combined Financial Statements
Reporting for entities with complex legal structures
Financial Statements based on IFRS, ASPE & US GAAP
Compilation of Financial Statements
Handling of Complex transactions
Important disclosure:
Maroof HS CPA Professional Corporation is an accounting firm registered with CPA Ontario & Alberta. Each province or territory in Canada has its own CPA Act or equivalent which governs and regulates the accounting profession in the respective provinces. We currently offer CPA services in Ontario and Alberta, and are in the process of registration with other provinces as well. This does not preclude us from providing tax preparation and bookkeeping services in provinces other than Ontario & Alberta. In the United States, compilation engagements are performed by Maroof H. Sabri who is a CPA licensed from North Dakota and may be able to provide compilation services in other states under the practice privilege.