Explore the range of services provided by Maroof HS CPA Professional Corporation.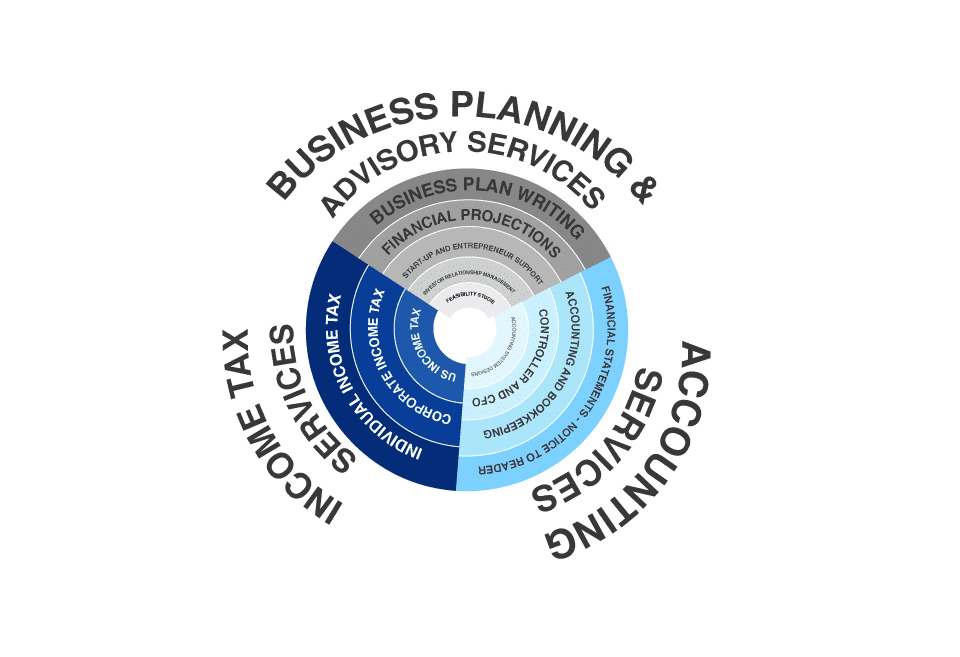 We help personal income tax preparation and planning for individuals of different income levels and all walksin Canada. .

We provide expert corporate income tax preparation and tax planning for simple to complex businesses in Canada.

One-stop solution for Canadian and US income tax for Canadian businesses. IRS Certifying Acceptance Agent and US CPA.

Get notice to reader financial statements for third party use such as banks, investors, lenders, or management purposes.

Scalable accounting and bookkeeping solutions for our clients. Fully outsource to us or co-sourced with your team.

Fully functional support for accounting system designs and optimization to increase effectiveness and efficiency.

Federal and provincial business incorporation in Canada. Business incorporation for non-resident / foreign corporations.

Expert Business Plan writing services with a high success ratefor investors, lenders, immigration and management.

Startup & Entrepreneur support, investor presentations & relationship management & other business advisory services.
Recent Tax Insights, News and Updates
2021 – Individual Income Taxes – Checklist Electronic filing for Individual Income Tax Returns (T1) for the...
2021 Individual Income Tax Rates - Federal Canada 2021 Taxable Income (C$)Tax Rate - Federal less than...
The Auditing and Assurance Board issued a new standard, 'CSRS 4200 Compilation Engagements' for the first time...