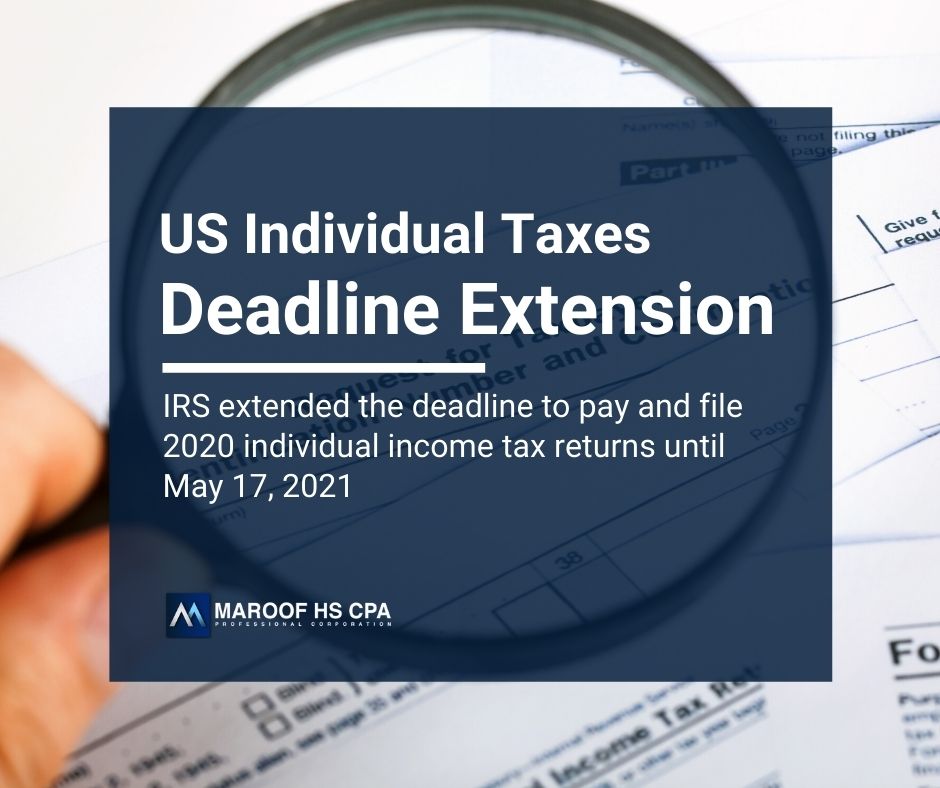 The Internal Revenue Service (IRS) has extended the deadline to file Individual income tax returns for 2020 in the U.S.
The new deadline is now May 17, 2021 (the usual deadline is April 15 every year).
Deadline is extended for both filing and payment of taxes, and applicable to individual taxpayers only.
This includes the individuals who pay self-employment taxes as well.
There is no extension to estimated tax payments for the first quarter of 2021. The deadline is still April 15, 2021.
This is applicable for federal income tax returns only. State tax returns are not extended with this relief, taxpayers need to check extensions with their respective states.
Last-minute tax changes for an exemption of $10,200 on jobless benefits.
Maroof HS CPA Professional Corporation offers a full scale of Cross border tax preparation services for both U.S. and Canada. We are also Certifying acceptance agent to apply for ITIN from Canada.
Get in touch with us!