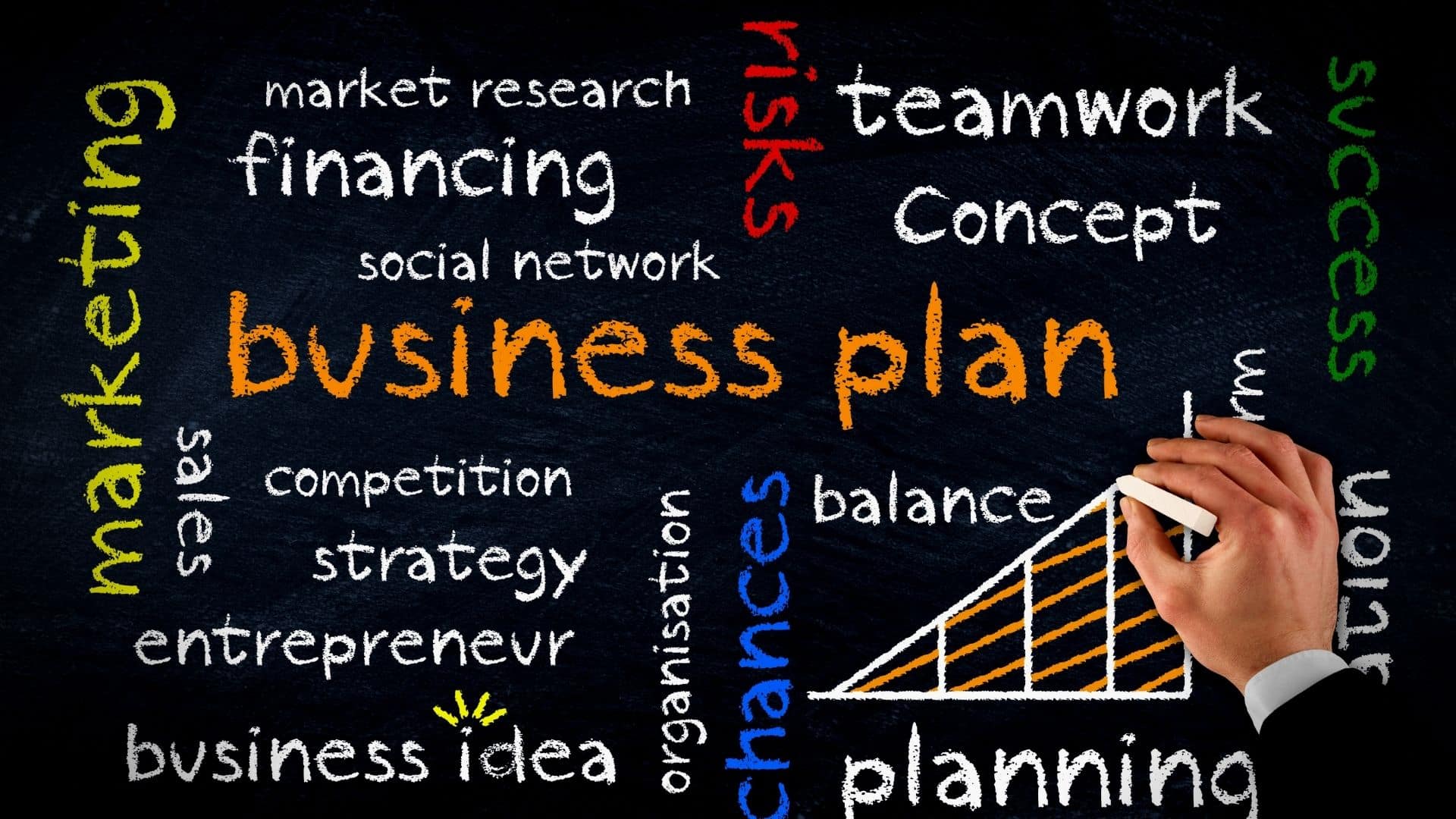 Are you good at the business nitty-gritty?
Canada is looking for entrepreneurs who can contribute to the economy. If you want to successfully immigrate to Canada as a businessperson, you need to draw up a good business plan.
Read: Canada – on the road to becoming a new Global R&D hub
Disclaimer: Maroof HS CPA Professional Corporation is a Professional Accounting Firm and not an immigration advisory. We do not provide any kind of immigration advice, however, we assist the clients and other immigration consultants with the business concept and business plan writing services.
Most business immigration programs require you to submit a business concept and a business plan. A few things, among others, need more emphasis.
Business Concept Vs Business Plan
Many programs require you to submit a business concept initially and a detailed business plan later on. Do not rush with submitting a business concept since your business plan will be based on this.
For example, The Entrepreneur Stream under the Ontario immigrant Nominee Program (ONIP) requires the business concept while registering an expression of interest. The business plan is submitted at a later stage.
| Suggested Read: How to build a business model using business model canvas?
Read the Guidelines
All the immigration programs provide detailed guidelines on the documentation including the key areas of a business plan needed for immigration purposes. The first thing you need to do is to read those guidelines and tailor the business plan accordingly. Bear in mind that some of these requirements or sections might not be the same as in traditional business plans. For example, the job creation requirement needs to be accommodated within the human resources section of the business plan, or an immigration program may define investment differently than the one used in finance.
You can easily find information about the scoring or evaluation criteria of your business plan. Make sure, you aim for the highest possible score. Getting a higher score needs an effort from all the parties involved i.e. entrepreneur, immigration advisor/consultant and the business consultant.
Focus an executive summary:
Your application needs to have a formal summary of everything you are planning to achieve through your business. You can use this section to summarize a long report or to submit a proposal. The purpose is to ensure that you get the gist of your plan across to the officials without them having to read the entire thing. So, make sure that you write a killer executive summary.
Get into details:
Make sure that you chalk out every single detail of the business. A rough plan will not work in your favour. Provide in-depth descriptions of the business strategies. A hastily put-together business plan, or not providing sufficient details can result in an outright rejection of your business plan.
Having a good business concept is one thing and conveying it effectively another one.
Conduct market analysis, and thorough research:
One of the most important factors for a business plan with a higher success rate is strong market research. If you do not live in Canada but move to Canada, you might need some professional business plan writer who lives in Canada and knows the local market.
In your business plan, you need to ensure that Canada will provide you with a favourable market for your product. Doing a thorough market analysis will allow you to understand how the business might fare in Canada. You can also compare the data to your current market analysis to show why do you think Canada will help you move ahead in your business.
Evaluate your competitors:
As a business, you will face competition in a thriving market like Canada. It is upon you to set yourself apart and provide a product that will appeal to your customers. Your business plan must include an objective assessment of the competitive environment that you are planning to enter. This shows foresight and the ability to plan for the future. SWOT analysis, both for your business and the competitors, is often a hastily written section.
Sometimes entrepreneurs go to great lengths to explain how awesome is their product, this is where subjectivity in competitive analysis slips into the business plan. Let's not ignore the fact that Canada has a developed economy and offers a lot of opportunities to entrepreneurs and startups. Your business concept and the plan to carry it out should offer a certain unique value proposition.
Again, do not forget to read the guidelines provided by your program!
Assess critical risks and include the solutions:
Identify your risks and the risk management strategy in your business plan.
Foreign investors often tend to underestimate local market risks. Identifying the risks and setting up a risk management strategy strengthen the validity of your business plan. In fact, risk assessment and risk management carry a significant score in most cases!
Provide information about management and personnel:
No business plan is complete without details about your management team. Who will you depend on to bolster your business ahead? What are the skillsets that you are looking at? This is even more important in the case of a business plan for immigration purposes since Job creation is one of the key areas in such a business plan. This section is the best place to showcase the investor's skills, educational background, and expertise in the industry.
Selecting a suitable line of business matching with your personal profile is the job of your immigration consultant. You must create a compelling business concept and a business plan later on. This cross-matching of personal skill set and the business concept is a critical success factor.
Think about marketing strategies:
If you want to make your mark in the Canadian market, you will have to come up with stellar marketing strategies. They should be included in your business plan. Consider your target audience in Canada and decide how you want to get through to them. It is not uncommon that strategies in your home country do not deliver the required results in the Canadian market. While explaining your marketing strategies, get into more details and specifics. Avoid putting generic one-liners; for example, social media marketing, instead discuss the specifics of social media marketing and how are you going to use it for your business.
Cite your financial plans:
Your business plan should include your financial plans for your business. If you are planning to source money from external sources, then mention the details. Prepare detailed financial projections for your business plan. You should also do a breakeven analysis based on the Canadian industry. It's always better to hire services from someone local accountant in Canada who specializes in business plan writing in Canada.
Build your Own Team
Build your own team consisting of reputable professionals.
Your licensed immigration advisor/consultant. Check for their credentials and reputation. Are they in rush to close the deal with you? Are they offering the services in which they are not experts?
Your business plan writer/business consultant. Ask for their expertise and skillsets. Do they have credentials supporting their skill sets to perform complicated financial projections? Do they prepare the business plan using templates or software, or write it from a scratch?
This is not unusual for the business plan writers and immigration consultants to collaborate. Most consultants are comfortable working with their own writers. You, as an applicant, must ask them to disclose the credentials of the business plan writers. An ethical immigration consultant will tend to disclose the arrangements with third parties (s)he works with.
With the right business plan writing service in Canada, it's easy to create an impressive business plan. Some of the areas in a business plan are needed to be written by expert business plan writers and you should not hesitate to seek help from them.
Read: Essentials of a business plan
Read: Why a business plan fails to raise funding.
Maroof HS CPA Professional Corporation is an accounting firm located in Woodbridge and Toronto in the province of Ontario Canada. Maroof HS provides a business plan writing services to various businesses, investors, and other immigration consultants. Please note that Maroof HS CPA professional corporation is not a law firm or immigration consultant and do not provide any legal or immigration advice, our role is limited to compile the information from the client, prepare financial projections after discussing the assumptions with the client and work closely with client's immigration consultant to prepare a high quality tailored business plan. Each assignment and engagement is performed with extreme care and close coordination with the client and its immigration consultant. We write each business plan from scratch and do not use any template or pre-written business plans.